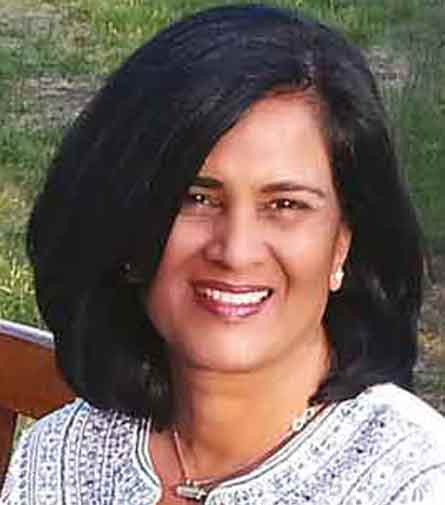 Vipula Tailor, Founder & CEO
Founded in 2020, Sonix Medical Devices was developed to prevent bacterial infections and combat Antimicrobial Resistance (AMR) without the use of antibiotics.
'Sonix-A8' is a patented breakthrough technology that prevents and controls Surgical Site Infections (SSI's) and Hospital Acquired Infections (HAI's). This technology kills bacteria, including superbugs like MRSA, and is effective on and below the skin surface, where traditional treatments can't reach.
In an interview with MD Tech Review, Vipula Tailor, Founder & CEO of Sonix Medical Devices, discusses how Sonix-A8, an innovative technology platform of Sonix Medical Devices, will help prevent and treatinfections without the use of antibiotics.
Please give us a brief overview on the Sonix-A8.
Antimicrobial resistance (AMR) is one of the most severe threats to healthcare worldwide. Surgical Site Infections (SSIs) and Hospital Acquired Infections (HAIs) continue to be serious health problems in the United States and around the world. Data indicates that 3 million people die from bacterial infection each year. That number could reach 10 million by 2050.The problem is getting worse becausebacteria continue to evolve becoming increasingly resistant to antibiotics as a result of their widespread usage.
Sonix-A8 is a revolutionary technology that provides an antibiotic-free solution to fight bacterial infections and combat SSI's and AMR. I believe Sonix-A8 will disrupt the market as it saves lives globally while reducing the total cost of care through more effective, safe, and accessible treatments.
The Sonix-A8 technology platform is the world's first patented Class II medical device, designed to reduce and eliminate the burden of infections on the skin's surface as well as beneath the skin at the site of surgery. It kills a wide variety of bacteria (both gram-negative and gram-positive) including MRSA and prevents CLABIS (infection in the blood).
The Sonix-A8 device inactivates bacteria in order to protect against infections while avoiding the development of resistant strains of bacteria and antibiotic resistance.
Our only focus is on getting this product in the hands of healthcare providers and patients as quickly as possible to fight AMR
Data from initial studiesestablished safety and demonstrated positive efficacy. The technology is protected with multiple patents.
Can you explain how Sonix-A8 works?
We are using a unique combination of dual energy sources to kill bacteria within minutes. Our technology uses medically safe, non-invasive ultrasound technology combined with nonultraviolet light technology to killbacteria and destroy biofilms. Combining these energy sources creates a synergistic output for bacteria to trigger their intrinsic cell death mechanism.
Another critically important element of our technology is its ability to completelydestroy biofilms. This aspect could potentially be used as anadjunct therapy toenable otherwise ineffective antibiotics. As a result, our technology canbe usedtotreat patients with infections for whom antibiotics treatment has failed due to biofilm formation, such as burn patients.
A once a day 30–40-minute treatment gives patientslong lasting protection from infections without impacting the gut biome.This would be transformational for patients who cannot tolerate antibiotics.
What would you describe as a successful client engagement story?
Our initial focus is on getting this product to healthcare providers for the benefit of their patients as quickly as possible.
Our business model will deliver value to both the healthcare providers and patients. We are currently aiming to develop two market segments where we believe we can alter the mortality rate related to infections: (1) Pre and post-surgery care as the risk of developing infection is greatest during the first 30 days,postsurgery; patients will have the option to either purchase or rent a unit for 30 days from the hospital and(2) Hemodialysis aspatients undergoing hemodialysis havea high risk of mortality due to infections.CRBSI's (Catheter-related bloodstream infection) can be prevented with our device when used daily at the site of catheter. We arecollaborating with partners to develop best access strategies for patients and doctors globally.
We will add AI based diagnostics tools to our technology platform to personalize treatment protocols. Using large global data setsfrom various surgeries and surgical centers will enhance AI-based algorithms to build the next generation Sonix technology platform. This would allow anurse or practitioner to have apatient specific treatmentprotocolbefore, during, and after surgery. With the current hospital readmissions reduction program (HRRP) and CMS pay for performance programs (P4P),when a patient returns within 30 days post-surgery with an infection, hospitals and clinicians bear the high financialburden and the risk harming their reputations. Therefore, our technology becomes a viable and value driven proposition.
What does the future hold for your organization?
We will begin clinical trials focusing on twoprimary indications, Surgical Site Infections (SSI's)in orthopedic and cardiovascular surgeries, and Hemodialysis related catheter site infections.
We're in discussions withmarket leaders in this space who are interested in licensing and commercializing our technology for different indications for global markets. Our goalis to have Sonix-A8devices available to use in hospitals and clinics by the end of 2022.